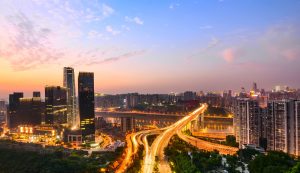 The tourism industry is one of the largest economic sectors, with almost 13 million employees. After the devastation by covid, the industry is taking a new shape. With the end of lockdown, people are now coming out of their homes. Therefore if the idea of tourism business is on your mind, then this could be the perfect time to commence. 
According to the experts, the tourism sector will spring up again after the pandemic. To leverage the boom in the industry, you must know how to set up the proper business module. This article is a brief guide to start a tourism business. 
Scroll down to turn your passion into profit.
1. Plan Your Business
Below are the points that you must consider to start a business:
Select a demographic region
The first step is selecting the right region to establish a business. The demographic location that you choose must be well-known to you. You can use the knowledge you acquire in your favor, as tourists are intrigued to learn about a new place. 
You can also send your customers to other businesses as it shows that you're well aware of the place. You should also provide services like transportation, tours, etc.
Explore the region and know your competitors
You can visit several hotels in your town to figure out their specialty. Focus on their food, rates, luxury, services, etc. Take notes from their strengths and weaknesses that you can use or avoid. You can also talk to some of the successful business owners about their plans and strategies.
Create a list of the competitors and the services they are lacking. This research work can be a game-changer for you as you can adapt to the requirements of the field.
Figure out the sector or niche that is of your interest. The next step is to write down the experience you hold in every industry. Think about what can make you unique and how you can use a niche to provide the best experience. 
After selecting a niche, list down the contacts and relations with the people from that sector, the networks can be fruitful for you later on as they can help you.
2. The Base of Your Business
The tourism business needs permits and licenses for smooth functioning. It's better to make a list of every necessary document and apply for it. The access will depend on the service you're willing to offer.
Contact a business insurance agent and tourism industry organization of your region. If you're planning a travel agency, then full coverage insurance is a must.
Write Down the Plan and Expenses
A blueprint of your business module should cover everything about the competition, strategies, marketing, etc. It can be an overview of all the research you did until now. Also, calculate the daily expenses and monthly expenses to maintain the flow of your business.
To start a business, you need some funds. You can contact banks or other money lenders for a loan and present your business module and future vision. 
A smooth marketing strategy is a social media handle, and the second strategy can be tourism-related websites. You can also give advertisements in the newspaper and magazines. Create a brand logo, cards, and other necessary stuff. 
If you don't have a budget issue, you can hire a professional to make an optimized website for you. You can also create a website using WordPress.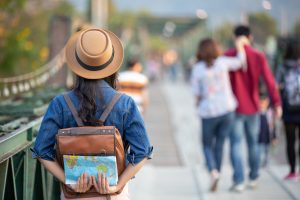 4. Growth
After setting up your business, it's time to generate some profit. You can hire staff members to help you out. Skills and experience is the decisive factor while hiring someone. Be clear with the payouts. 
Keeping track of your daily cost gives you an overall idea of the profit you can generate. In case of low profit, cut down on unnecessary expenditure and increase your rates if the business is in demand. You should also be aware of the regular price and rates. 
The majority of the tourists make online bookings via software and apps. Mark your presence on popular sites and apps. Also, give regular discounts and offers.
Ask for feedback from every customer as it matters the most. Read the reviews and act accordingly to make changes in your offerings. The tourism business is all about the satisfaction and experience of the visitors; hence, it's better to work on negative aspects, if any. 
Establish communication with your customer and make them feel important. 
The Bottom Line
The tourism business is full of opportunities; it all depends on your planning and hard work. If you can work in the right direction, the company will flourish. Hence, don't wait and start your tourism business now.